After construction/ painting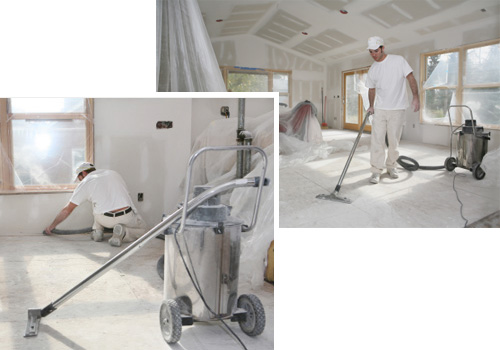 Depending on the surface, a complete team is needed for this type of cleaning after restoration. For us, the dimension and the degree of difficulty are of no importance.
The service package includes :
- Cleaning to clear debris
- Cleaning paint left on windows, frames, doors and other surfaces
- Cleaning accessible windows (both sides), window sills
- Whole surface cleaning, tiles, flooring, carpets, linoleum
- Washing and polishing the floor with the monodisc grinding machine
- Mechanized washing of hard floors and removing lime and paint stains
- Dusting
- Using protecting solutions to treat wooden furniture
- Washing, disinfecting and odorizing kitchens and toilets
- Washing tile walls in bathrooms and kitchen
- Cleaning sockets, interrupters and plinths
- Removing stains from washable walls
- Cleaning terraces, garages and basements.