Cleaning for showrooms, exhibitions and fairs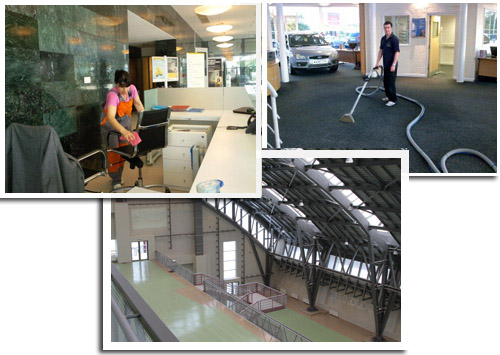 Any product made for selling must be presented in an extremely attractive way, one of these factors being the space where you're going to expose it. At your request, we will take care of the cleaning and your expectations will even be exceeded. Our cleaning services are very important for the image of your business, and not only. Our team offers you everything you need in order to obtain that professional image you need.
The package includes:
- Cleaning and washing of hard surfaces (tiles, marble, flooring);
- Washing windows with antistatic solutions and cleaning window frames;
- Vacuuming and dusting of all surfaces;
- Vacuuming of carpets and cleaning them through dry shampooing with the monodisc grinding machine or through the injection-extraction method, wiping spots;
- Mechanical washing of floors, as well as waxing by request;
- Washing doors, door frames and railings;
- Cleaning upholstery (sofas, chairs, armchairs);
- Washing, cleaning and odorizing of toilets;
- Cleaning the appliances;
- Cleaning sockets, interrupters and plinths;
- Dusting the curtains;
- Using protection solutions to treat wooden furniture and aluminum, stainless steel or chromium objects.