Industrial cleaning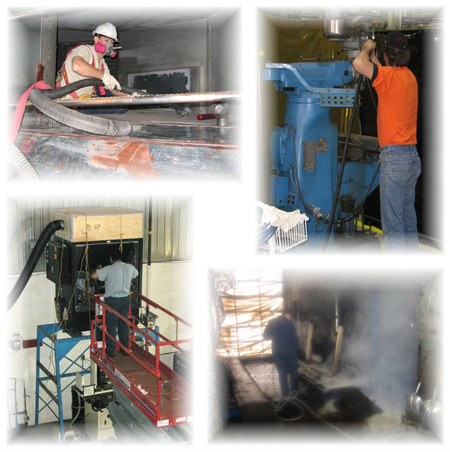 The industrial cleaning service consists of:
- Daily maintenance cleaning in production, deposit and technical spaces etc.;
- Sweeping and mechanical washing using the washing machine and drying hard floors (concrete, tiles, epoxy, resin, marble, mosaic, PVC etc.);
- Manually sweeping with the scissors broom and washing using professional mops with the double divided bucket, remote areas (between equipments, narrow areas, shelves, grids etc.);
- Vacuuming and cleaning high areas (metallic structures, support poles, ventilations, curtain walls and walls made of corrugated sheet, with utilitarian climbers);
- Throwing away domestic garbage and replacing trash bags and dumpsters;
- Processing and management of recyclable and domestic waste from production, storage and technical areas;
- Managing and cleaning individual work equipments, as well as managing spare parts warehouses, using management qualified personnel;
- Maintenance for green outdoor spaces and concrete (access roads, parking lots, alleys etc.).